---
Pictures of You
Exhibition identity design for Headlands 2023 Graduate Fellowship exhibition.

Exhibition design
---
Project Space
Z-fold pamphlet for Headlands ongoing works-in-progress programming. Headline type for each pamphlet draws directly from materials used in the practice of the presenting artist(s). Ongoing.

Graphic design
2023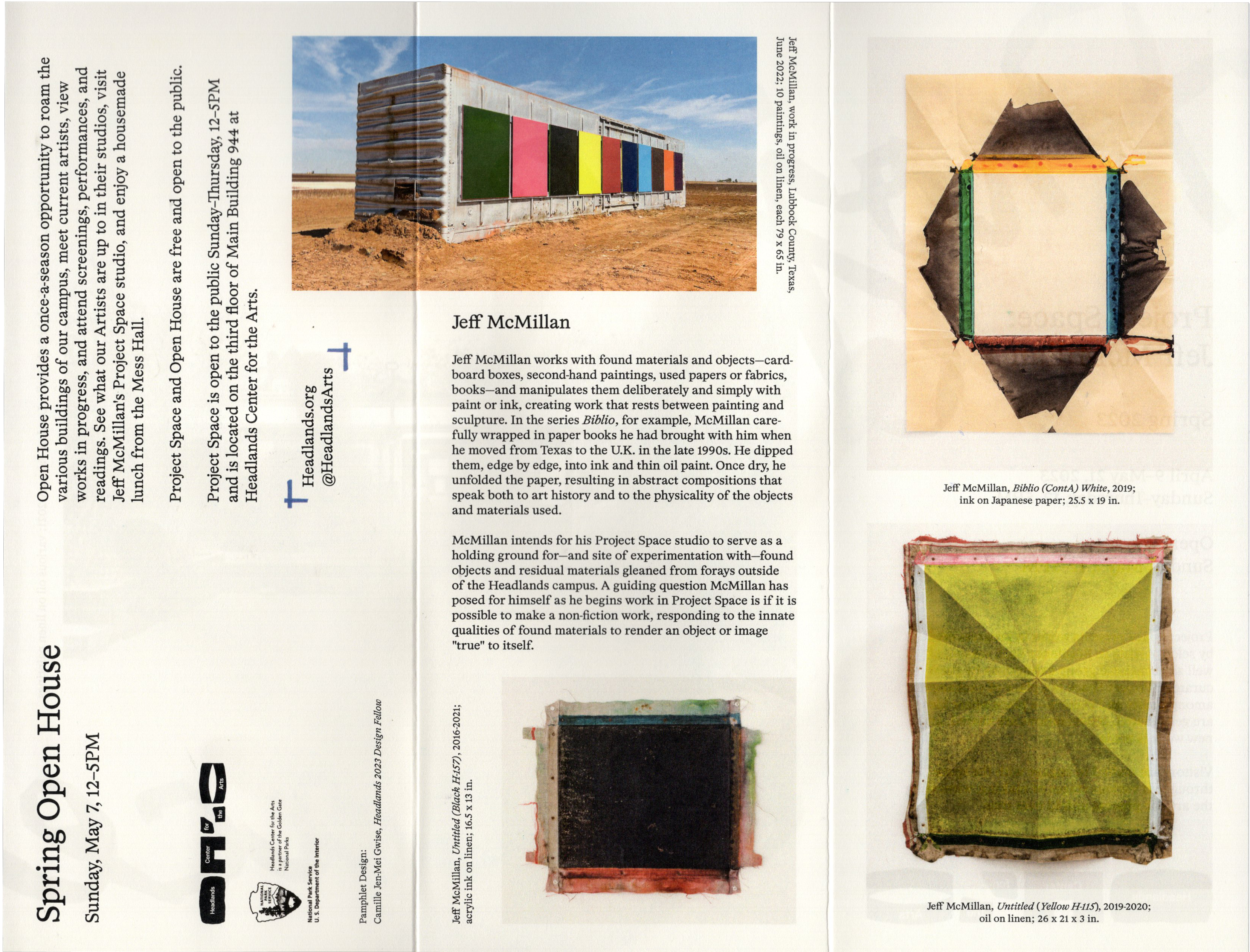 ---
Gregory Rick Monograph
Monograph for Tournesol Award Winner Gregory Rick. Made as part of the Headlands Center for the Arts Fellowship. Collaborators: Gregory Rick. Producers: Daniel Glending, Marc Mayer
Graphic design, book design
2023
---
2023 San Francisco Film Festival
Inspired by the bokeh effect, film stills from the festival were processed to become abstract and used throughout the identity. Collaborator:
Shaoyang Chen
. Photography by Pamela Gentile & Tommy Lau.
Branding&campaign, graphic design, motion design
2023 ---
Score
Final project for Type West '22. Score is a soft and warm family with musical details. Inspired by historical and experimental music notation, its design is informed by my own experiences playing piano and learning to read sheet music. Score aims to bridge the gap between the visual rigidity of modern notation with the way it feels to actually perform or listen to music.

Instructors: Graham Bradley & Maria Doreuli
Type Design
2022